your nashville bachelorette
made easy

poll the bride
Decide what the bride wants, set the date and divvy up who will be in charge of each aspect of the party such as activites, accomodation, food and drinks.

plan the party
Settle on an itinerary based on the larger activities and to-dos. Purchase your Nash Bach Box, make reservations for an AirBnB/hotel, classes, etc. about two months before.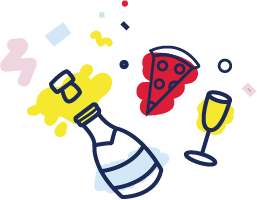 pack your bags
Check in with your group to ensure everyone knows where they're going, what they're in charge of and what to pack. Stay stress free and get the party poppin'!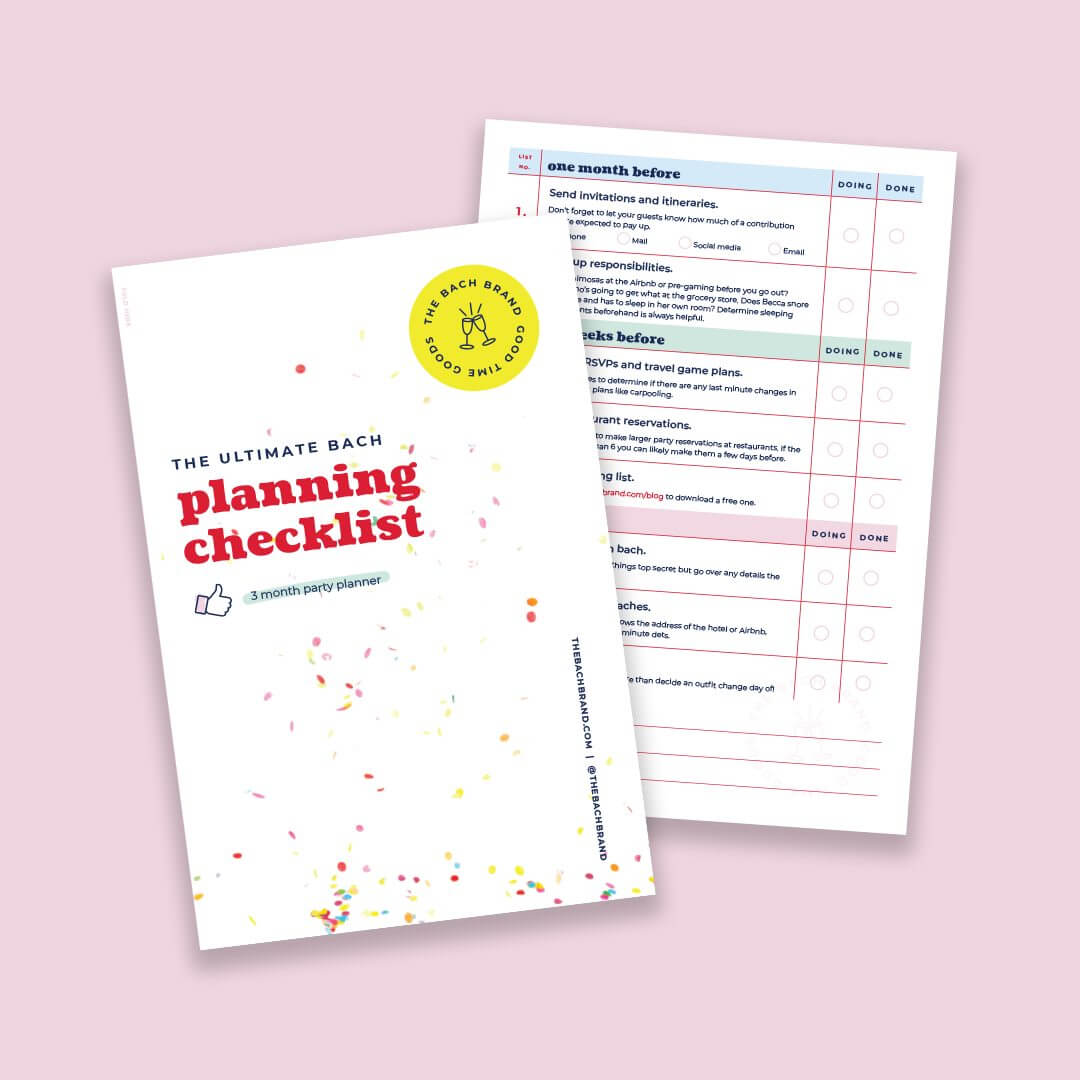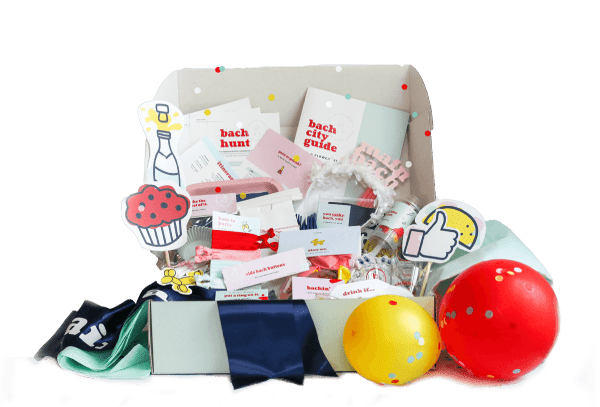 your nash bach all in one box
The Nash Basic Bach box includes all your party essentials from decor and games to bride-to-be accessories and more. And we've partnered with tons of our local Bach Friends to provide hundreds of dollars in Nashville bachelorette discounts to save you time, stress and money.
from the blog:  nashville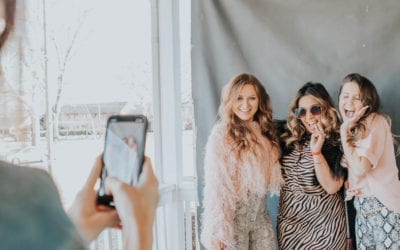 The weekend is right around the corner and you're stressed to the max about what to pack for your bachelorette trip. Before you take off down the tarmac with your dress tucked into your underwear, let's break it down so you're prepared to party. Download the printable...
read more