the not basic bach
lookbook
The Bach Brand + Molly Green
brunchin' bach looks 
#goals: main bach steals the show + keep it casual + stay comfortable throughout the day
Check out the daytime itinerary below to follow along with the baches' day:  
10:30 AM - brunch @ cafe Roze
Olivia and her girls kicked off their bachin' Saturday at Cafe Roze over in East Nashville.
12 pm - shopping @ molly green & solstice intimates
With a belly full of Stout Waffles and Egg Sandwiches, the baches stopped in at Molly Green East to pick up a few 'fits for the day. Olivia found the perfect floor length sequin dress to top off her Main Bach sash. They couldn't help but swing by Solstice Intimates since it's just a short block away to convince Olivia she just had to get a velvet teddy.
2 PM - DIY candles @ The Candle Bar
They got their Martha Stewart on at The Candle Bar where they hand made candles and sipped their BYOB (boxed wine, of course).
3:30 PM - Coffee + mural shots @ Barista Parlor Germantown
Olivia's crew walked the cobblestone streets (carefully in heels) to main vein some caffeine at Barista Parlor Germantown and snap a few Boomerangs in front of the mural just outside the building.
4 PM - rent b-cycles + farmer's market
Lime scooters are so 2018, so the girls rented B-cycles ($5/each) to cruise on down a few blocks to the Farmer's Market where they downed a mean grilled cheese from The Grilled Cheeserie food truck and shamelessly walked by the free sample donuts three times.
5 PM - back to the airbnb
*Cue dance montage while getting ready*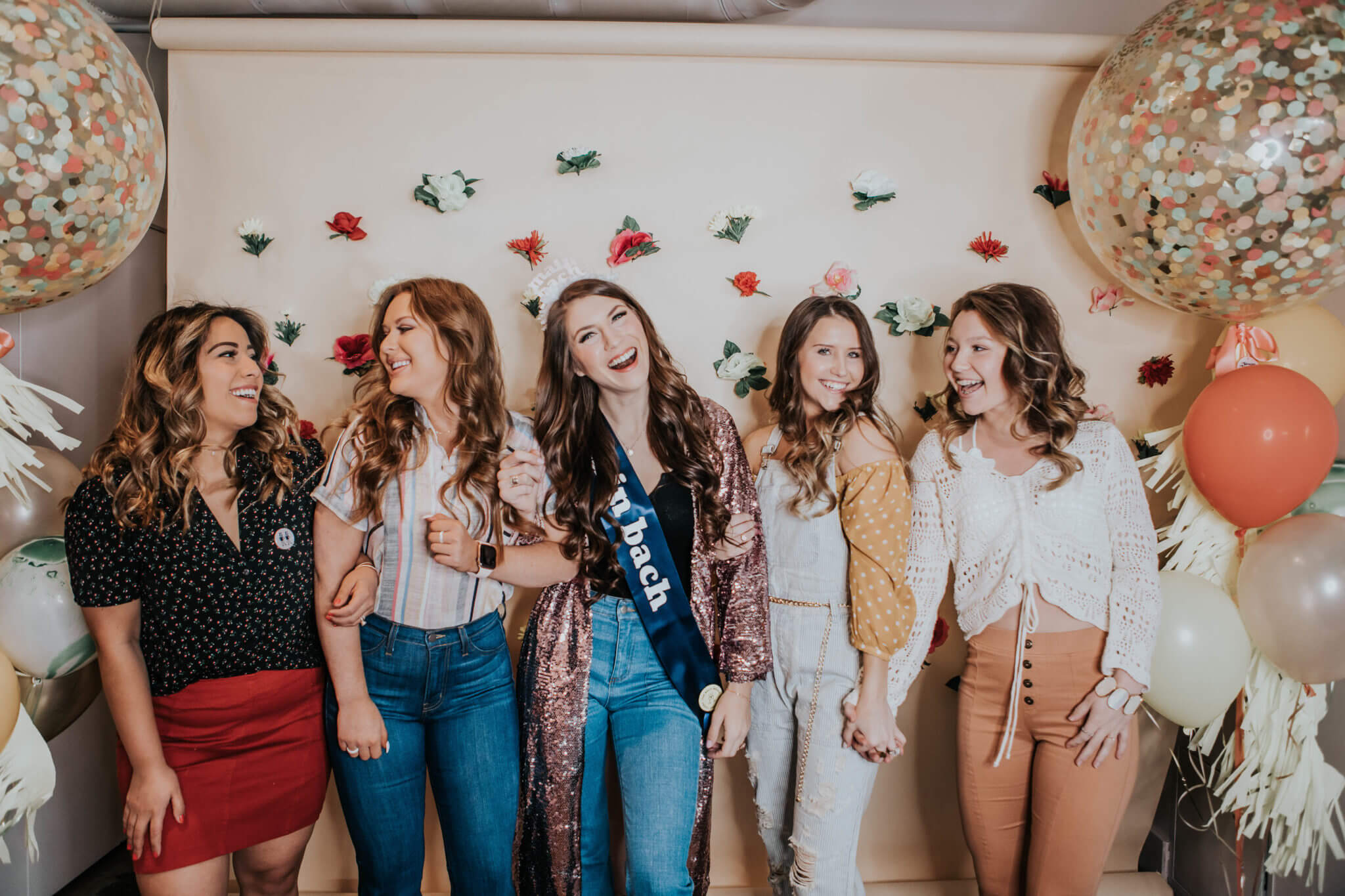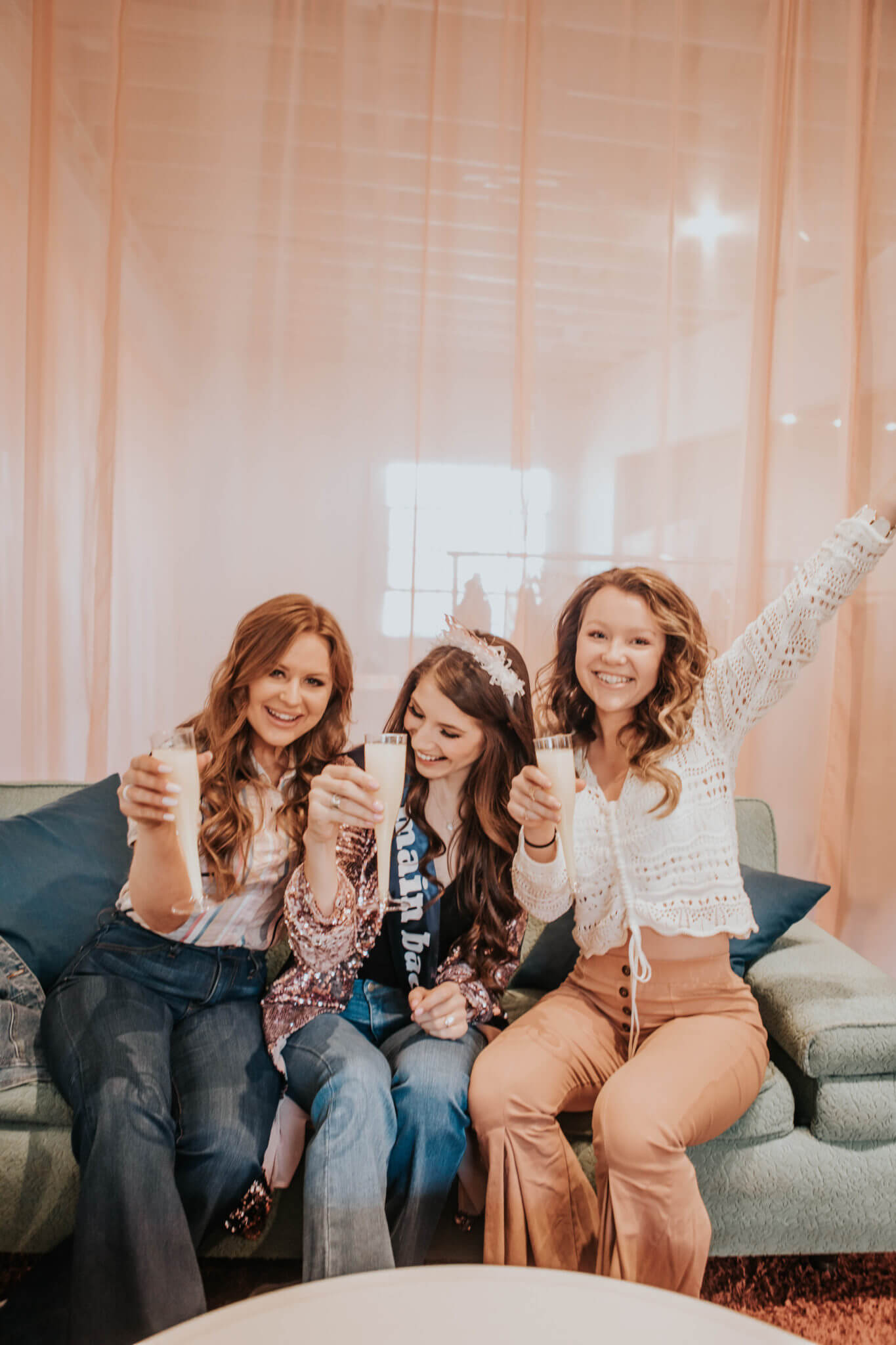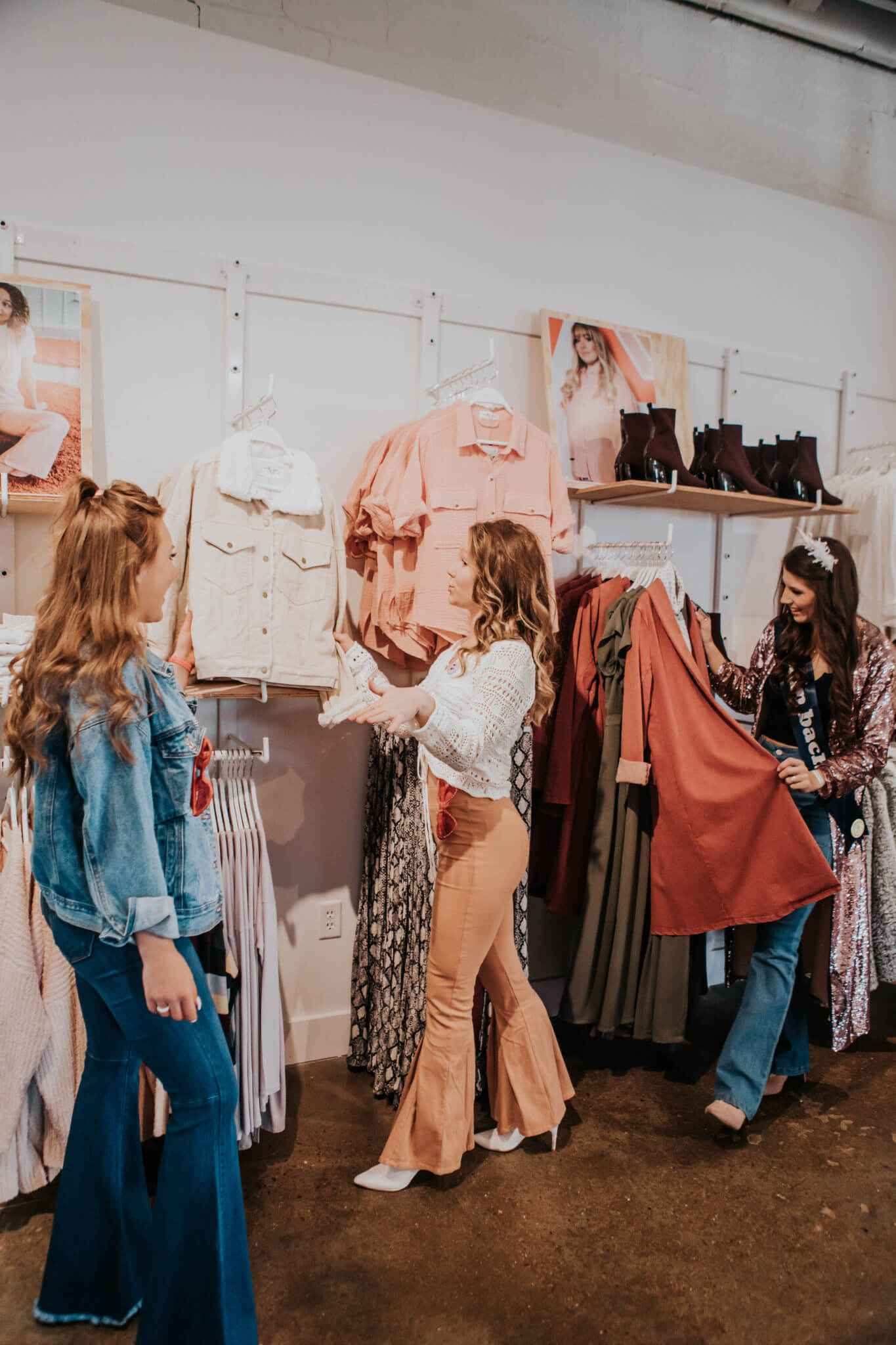 related post:
5 Myths You've Heard About What to Wear to a Bachelorette
get 15% off your Molly Green purchase
All Bach Brand customers receive 15% off at Molly Green with purchase of any size Bach Box.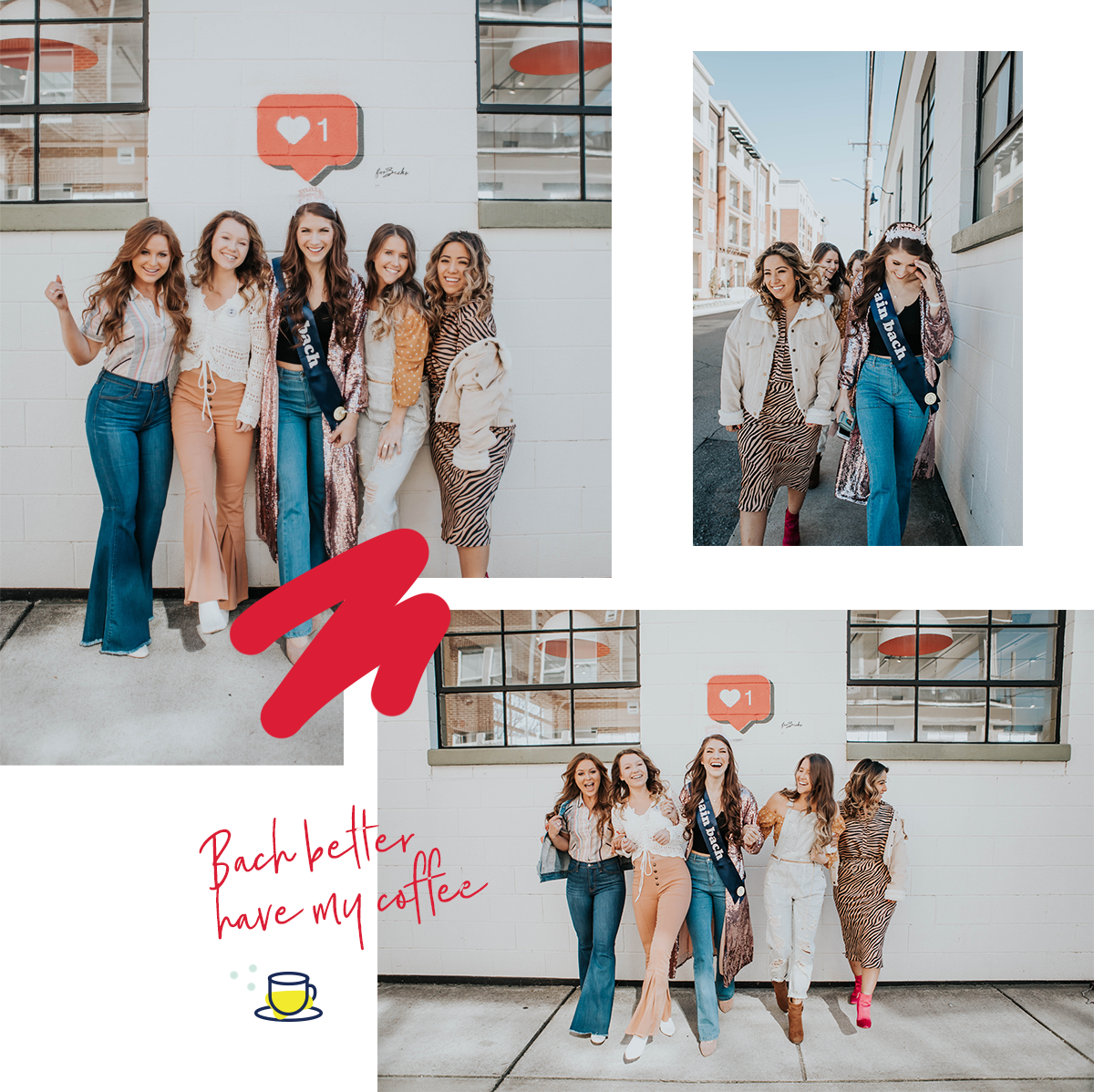 Location: Barista Parlor Germantown
nighttime looks
#goals: avoid typical 'bride in white, baches in black' + main bach stands out but everybach matches + have a wild night
Check out the nighttime itinerary below to follow along with the baches' evening: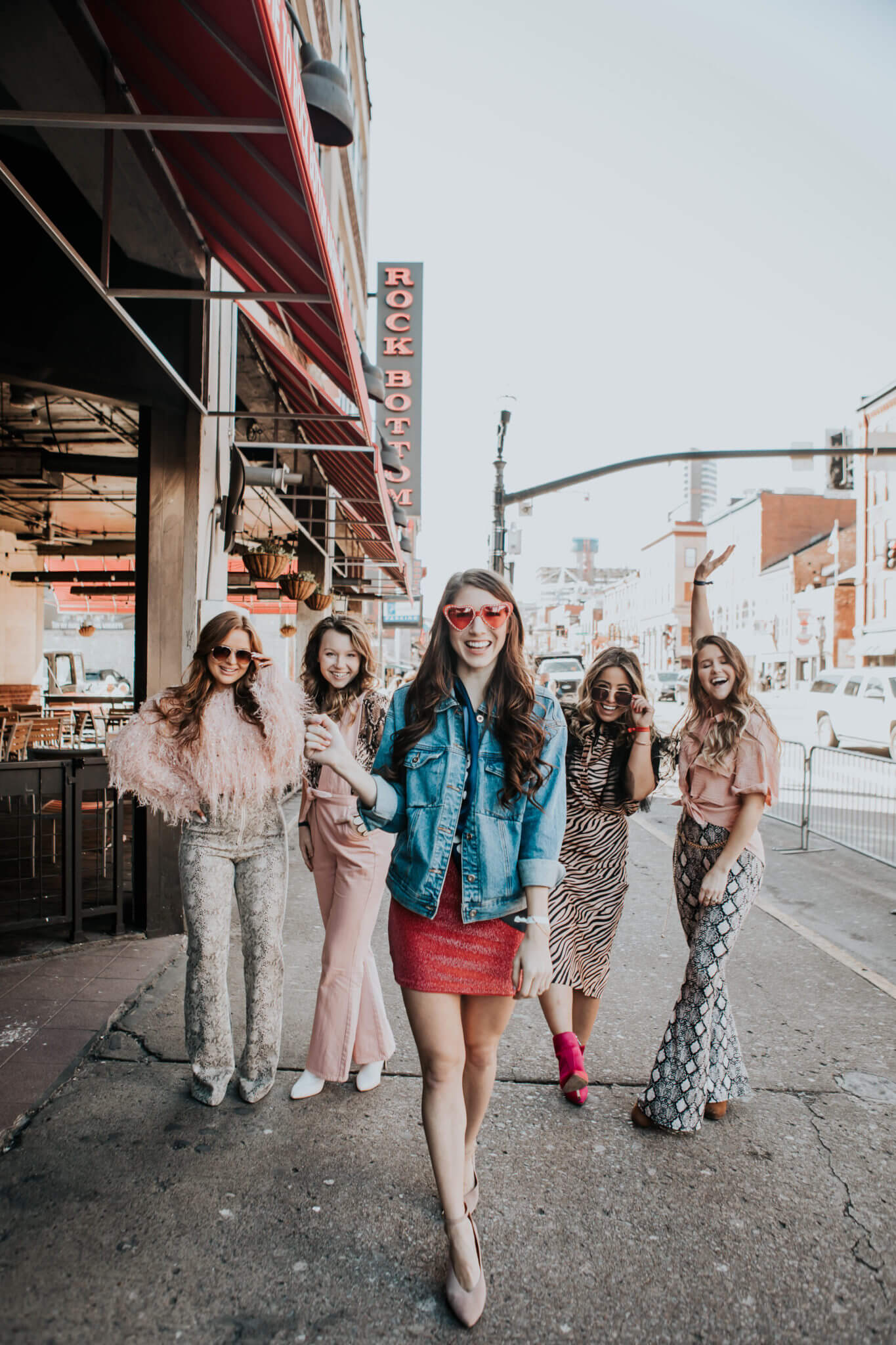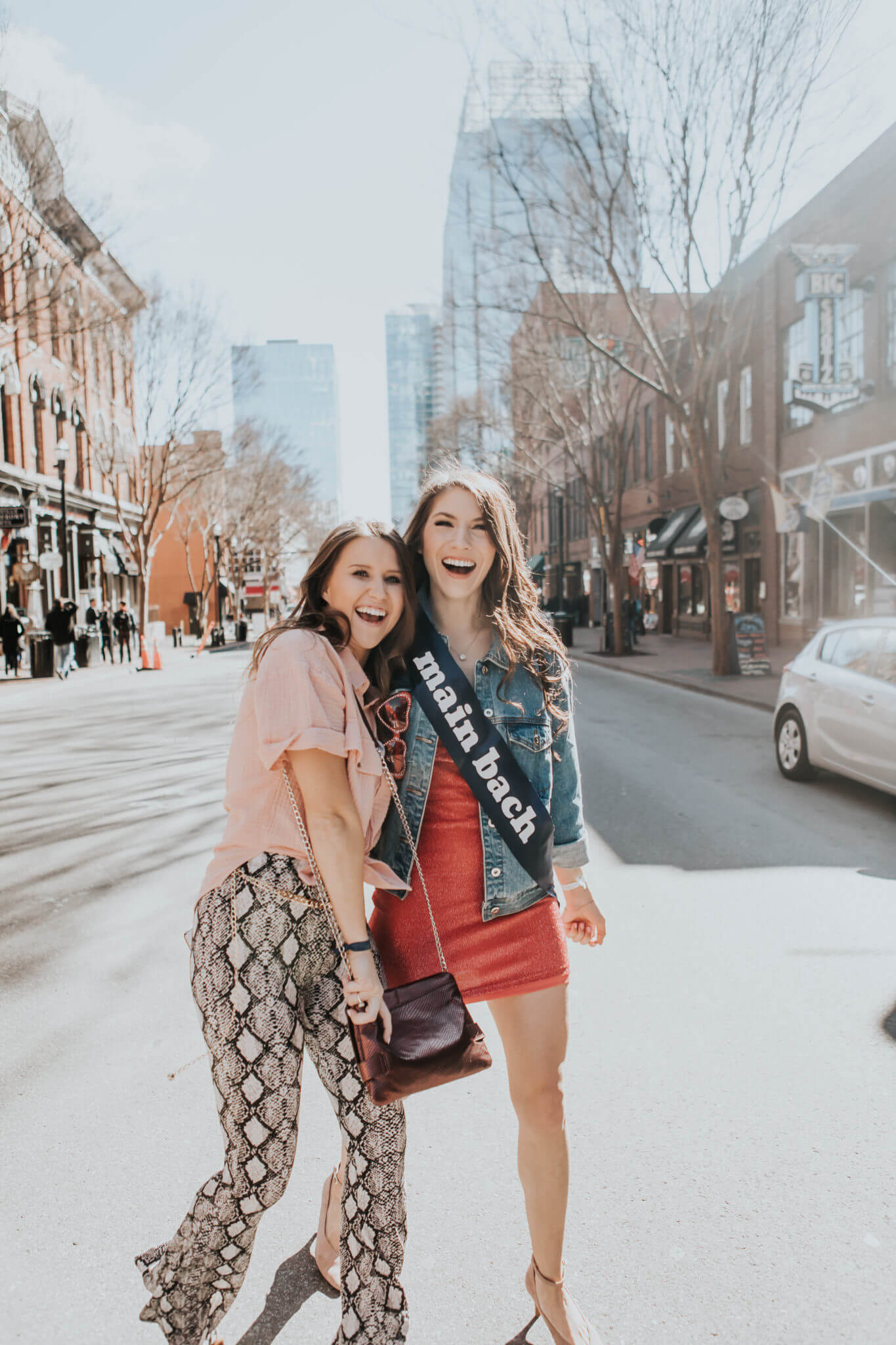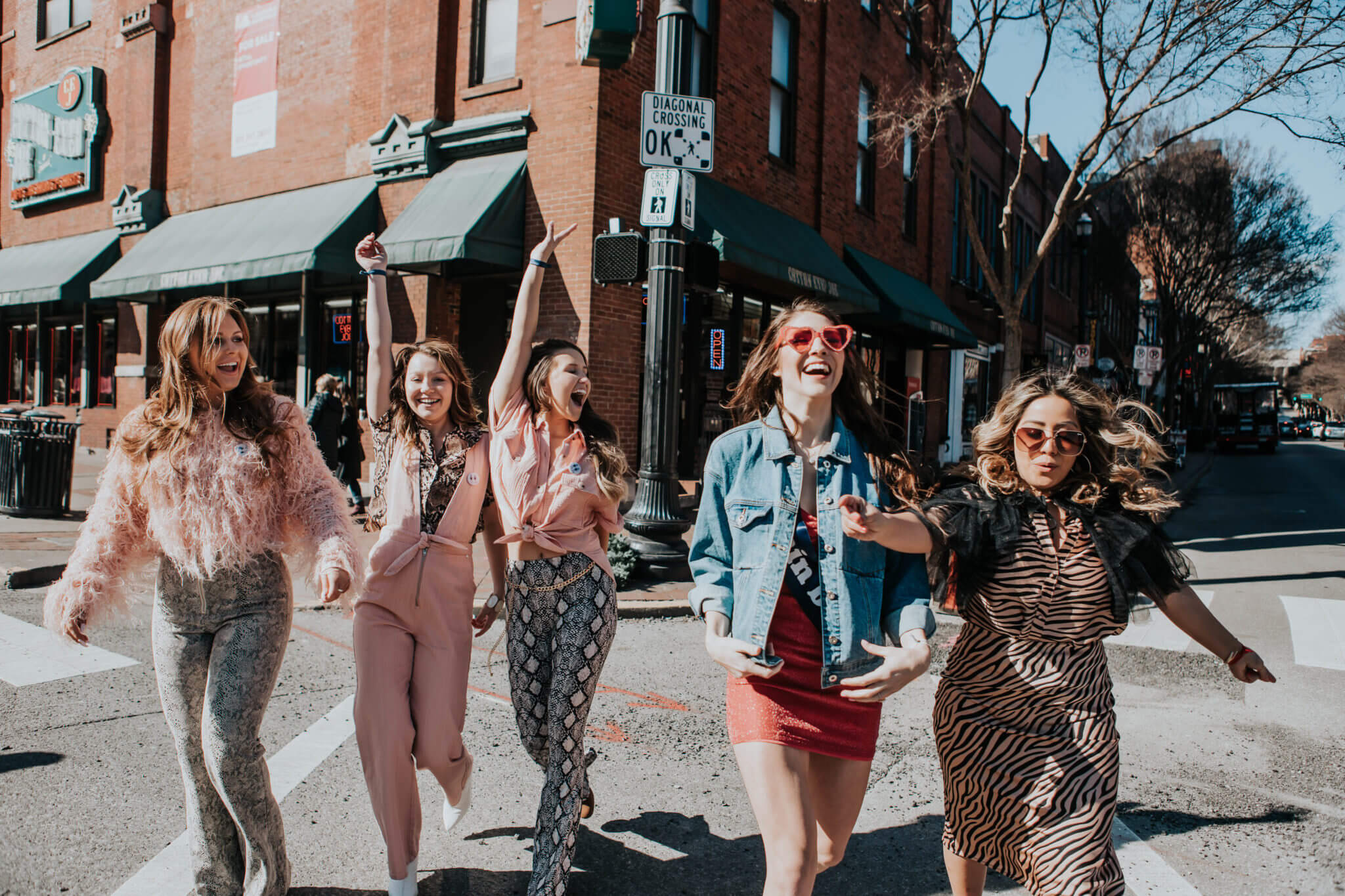 Location: Mike's Ice Cream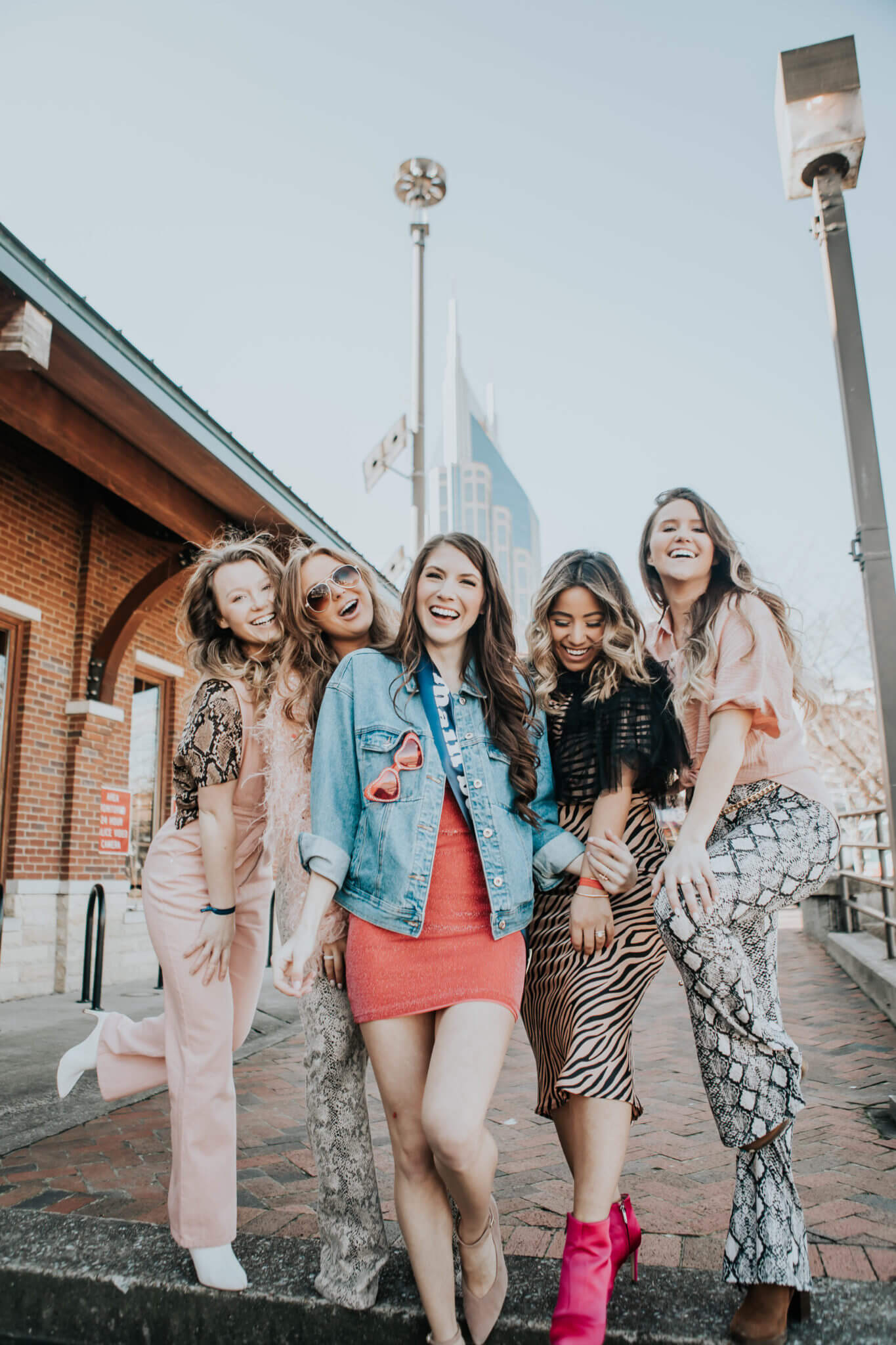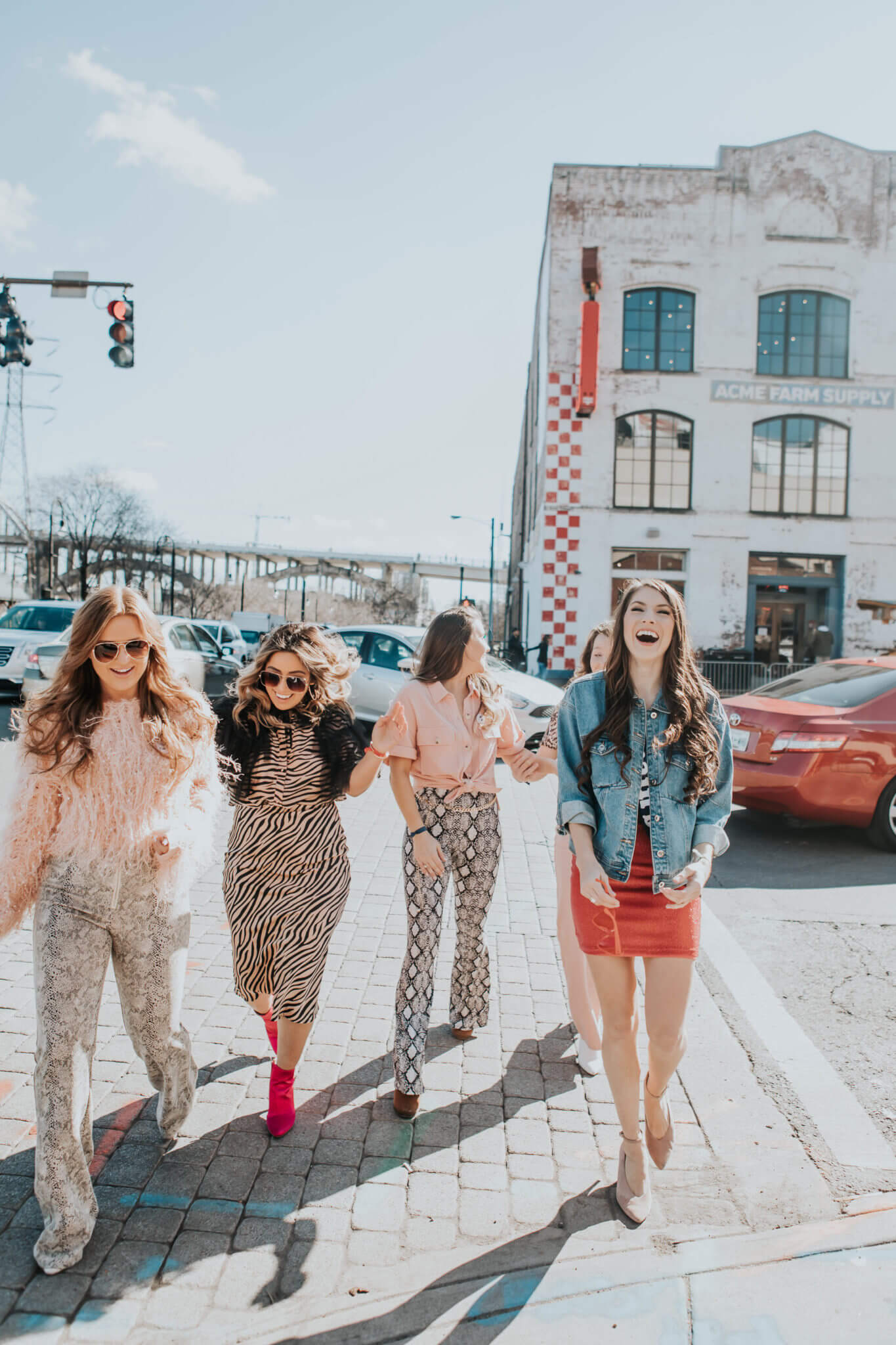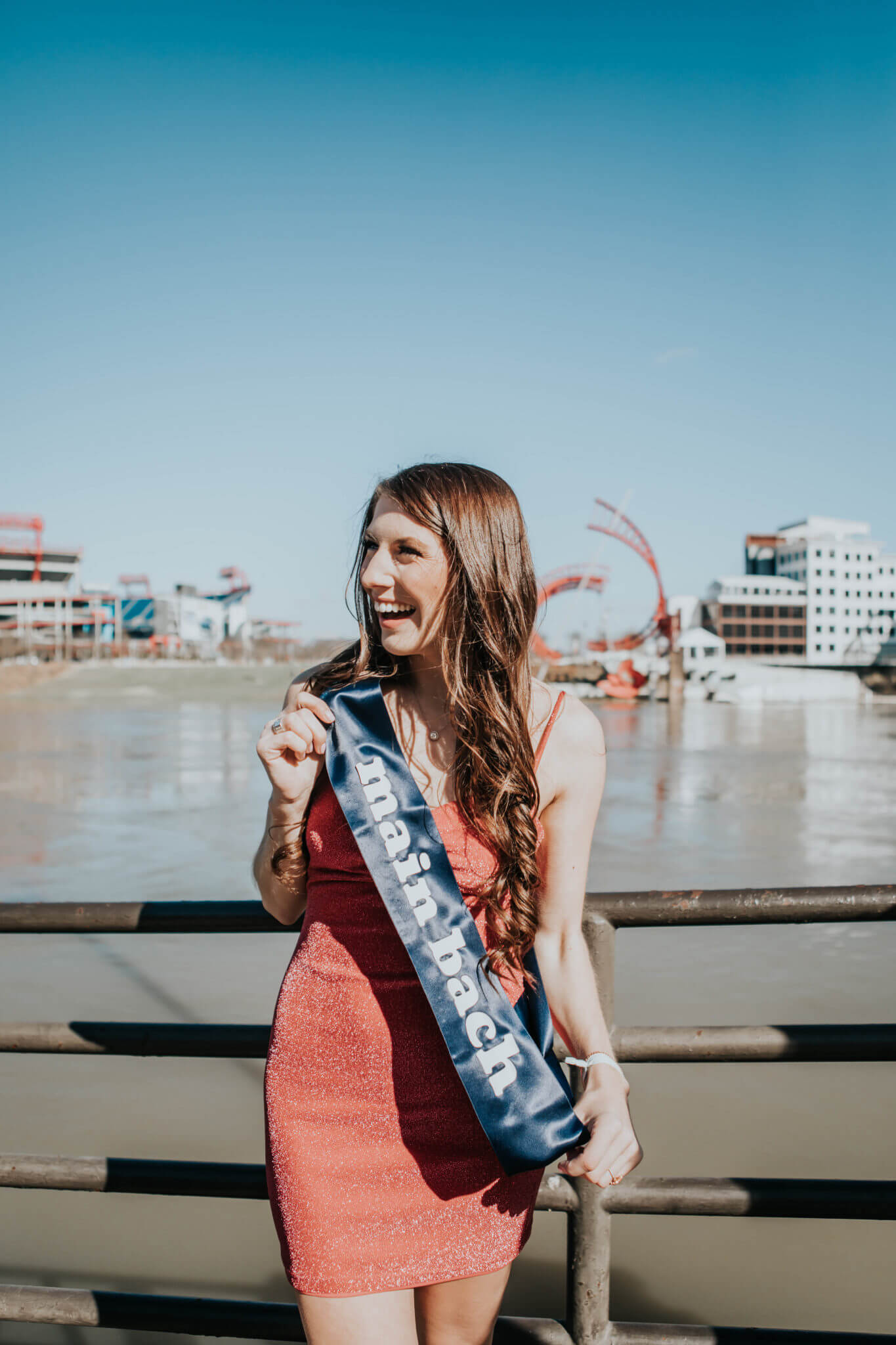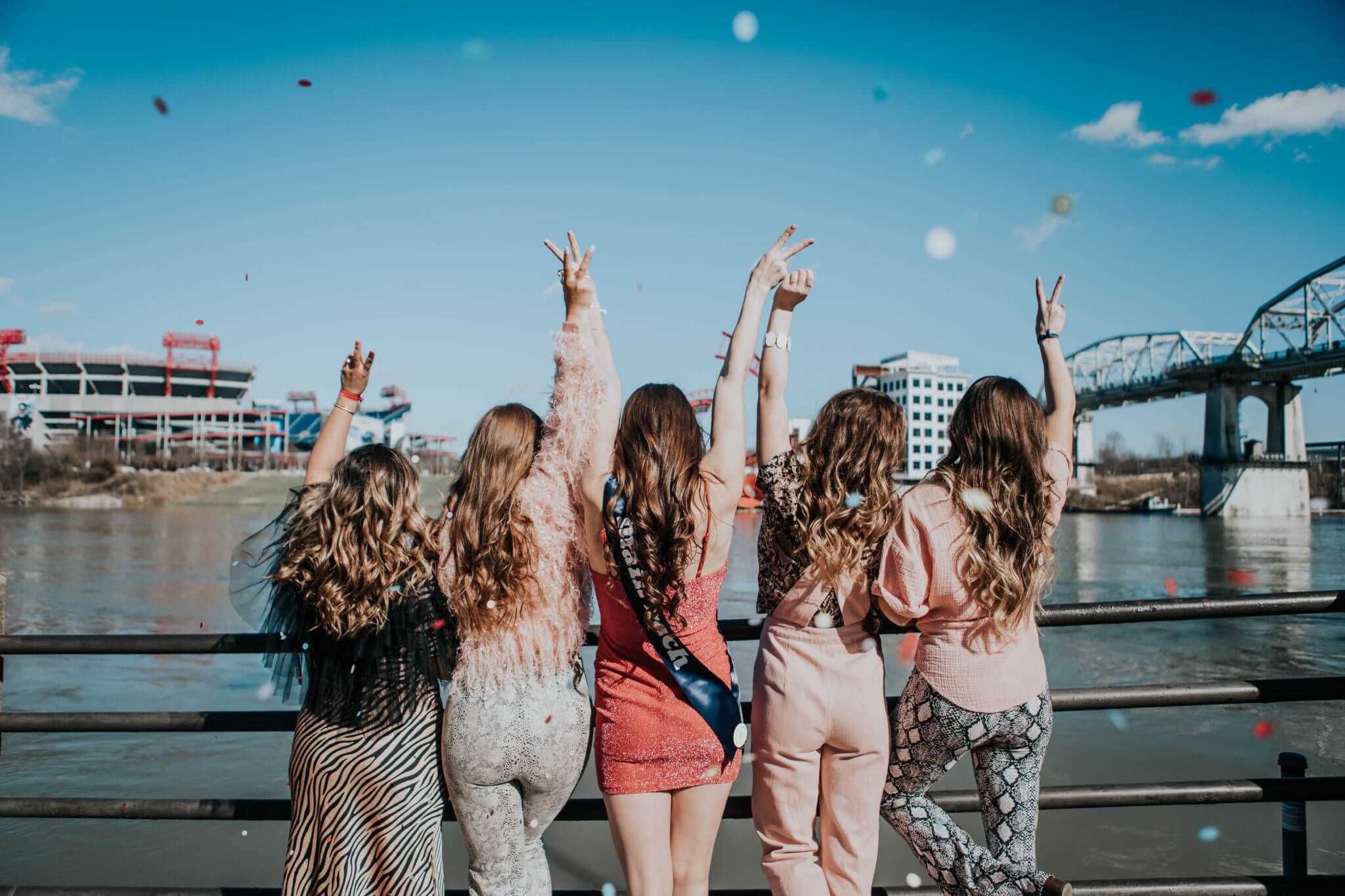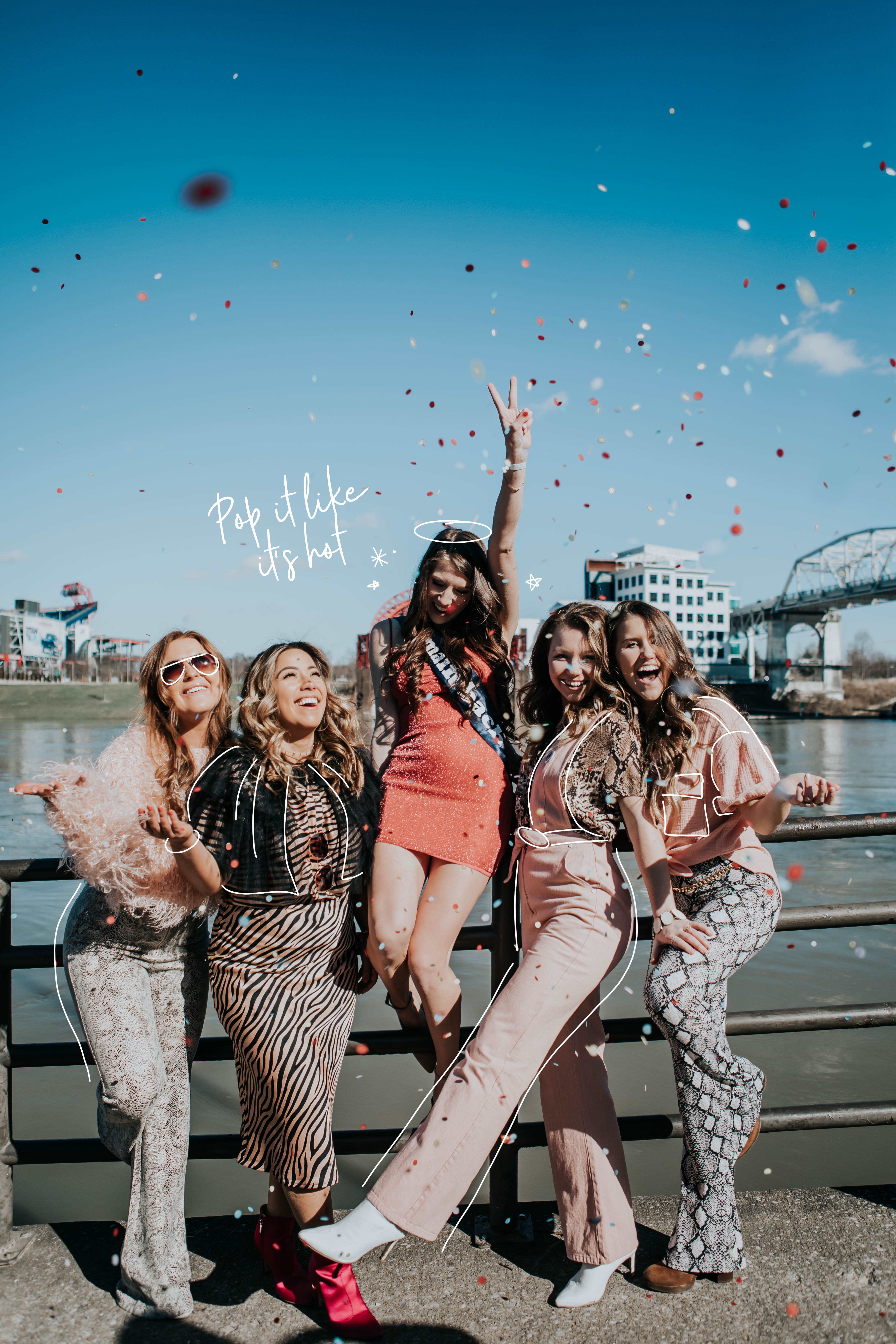 SO to models, from left to right: @livviedix, @littonavenue, @oliviasheastyle, @annafeichtinger12, @trulybaileyp
All photography courtesy of @jaydaiye
Styling by @trulybaileyp and outfits provided by Molly Green.